Young actors and actresses have always been a major part of the entertainment industry, filling out casts since the first silent films began rolling. Sadly, that often came at the cost of a proper childhood.
Before laws came into place to protect young thespians, the level of maturity required for them to perform their characters frequently led to those around them forgetting they were, in fact, still just kids. Some of these poor child actors were treated with a level of cruelty that even adults never deserve to be exposed to — especially from those they should have been able to trust the most.
While some of the nine famous kids on this list had a hard time as a result of being actors, others simply masked heartbreaking stories in their own personal lives. These sad tales began with the very first child stars. But even as recently as the late 70s and early 80s, performers such as Gary Coleman and Maureen McCormick hid tragic secrets behind their smiles.
Did we miss a young performer who you know suffered pain, despite their success? Let us know in the comments and be sure to SHARE with your loved ones.
1. Shirley Temple
Temple's famous curly locks also caused her a lot of pain. Not only did the process of upkeep involve a grueling nightly ritual of twisting and pinning, but she also endured weekly vinegar rinses that often burned her eyes.
Fans were also suspicious that the young girl was using a wig and would pull at her locks when she made public appearances.
2. Gary Coleman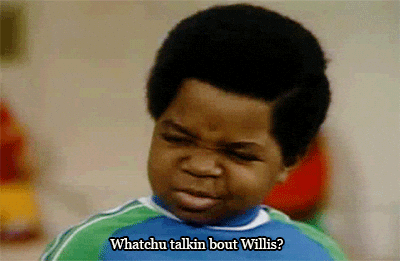 3. Ricky Nelson
As a small child, the teen idol was shy and incredibly insecure due to his often overbearing father and his perfectionist mother's influence. Funnyman Red Skelton reportedly described the youngest Nelson family member as "odd" and "mysterious."
He also suffered bouts of severe asthma and persistent breathing issues
4. Patty Duke
5. Maureen McCormick
As the eldest Brady sister, McCormick has admitted that she actually looked forward to the scenes where Marcia needed to cry. It helped her release feelings surrounding the sad passing of her grandmother, who was in a mental institution, and her grandfather's suicide a week later.
On top of a lifelong battle with depression, she also lived with the fear that she had contracted a venereal disease in utero like her mother had, due to her grandfather's wandering ways during World War I, but has since learned that wasn't the case.
6. Natalie Wood
Throughout her early career in films like Miracle on 34th Street and into her teens in Rebel Without a Cause, Wood was the victim of her mother's desperation to fulfill the glamorous life she never achieved for herself.
For instance, in order to keep her young daughter in the limelight, Maria Wood would force Natalie into relationships with much older men and ignore the abuse they would often inflict.
7. Jackie Coogan
8. Margaret O'Brien
9. Jackie Cooper
As one of the most beloved kiddos from the Our Gang series of shorts, Cooper experienced loss even before his young success, as his father abandoned the family when he was only two years old.
Later, another male figure would go on to traumatize him when his uncle, director Norman Taurog, decided to rouse genuine tears from the nine-year-old while filming Skippy by pretending to shoot his dog behind the studio. After the scene was finished and Cooper knew his pup was okay, he never forgave his uncle.
Did we miss a tragic child star from the past? Let us know below and be sure to SHARE with your friends!
Source: Littlethings.com