Recently, an all-white, albino panda was spotted on motion-activated cameras at the Wolong National Nature Reserve in Sichuan, China.
Scientists from the Wolong National Nature Reserve have said that the panda seems to be around the age of one or two years old, indicating that a 'whitening' mutant gene is common in the panda population in Wolong.
The cub is assumed to be an albino based on the white fur, white claws and red eyes, with experts believing that this particular photograph may be the first ever to capture an animal such as this one. Albino pandas have been spotted in the past, but they weren't all white and many had brown spots.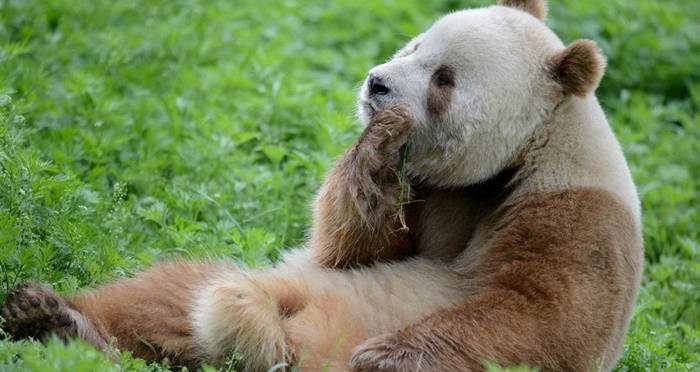 Generally, it is assumed that albino animals struggle to survive in the wild due to their white coats making them more visible to predators and this could also be why they are spotted less frequently.
The condition results in light skin, hair and eyes. experts have further gone on to say that the cub looks healthy and strong, assuming that its condition hasn't affected it too much.
Scientists are planning to set up more cameras at the reserve in the hope of spotting the cub in the future, as to keep an eye on its progress and development.
More info: Wolong Natural Nature Reserve
If you enjoyed this article please SHARE it.
And if you haven't already please help us reach 3 million Facebook fans by 
following us HERE
My Name is Kasim Khan and I am the founder of Educate Inspire Change. I have just returned from a 1 week stay at the world's first medically licensed plant medicine retreat, it's called Rythmia and is in the beautiful country of Costa Rica. During this week I had the most profound and transformational experience of my life and it's not only me . . .over 95% of people who embark on this journey at Rythmia reports that they too had a life changing miracle. This magical place had such a profound effect on me that I am now dedicating my time to sharing this healing opportunity of a lifetime with you all.