We all have a dream to own our very own house one day, if we don't own it already.. Be it to fill with a family or just a grand little place for yourself, perhaps a cat or…5?
Have you ever really thought about what your place would look like one day? I guess you'll just 'know' when the right home comes along.
I know that hanging off a cliff would not be top of my list… Unless it was 5 luxury stories, boasting some of the best sea views? I might reconsider.
Modscape Concept, Australia's prefab architectural specialists have designed any ocean lover's dream home, with unbeatable views of the sea below.
They designed the 5 story dream home in response to clients wanting to live on the extreme coastal plots of Australia.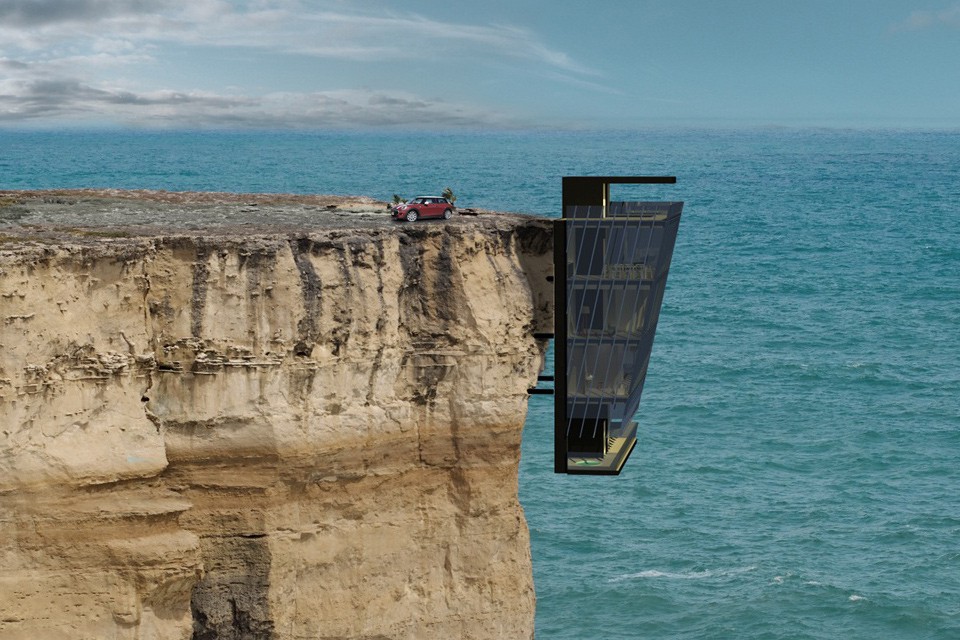 Still in its design stage, 'Cliff House' was inspired by the barnacles clinging to the body of a ship, extending off the side of the cliff, rather than just being perched at the top of one.
This is genuinely terrifying… Right?
The floors have been arranged vertically, stacked one on top of the other, held together securely with steel pins. and for those brave enough to purchase the home would be entering at floor level (on the very top of the cliff) which would include a patio and a parking space.
Residents can use either the elevator or stairs to go downstairs to the bedroom, living area or kitchen, all on separate floors.
Right at the bottom, you'll find another outdoor space, with the impression that you're floating on water, complete with patio furniture, an outdoor kitchen and a hot tub – what else would you need to complete that outdoor feeling.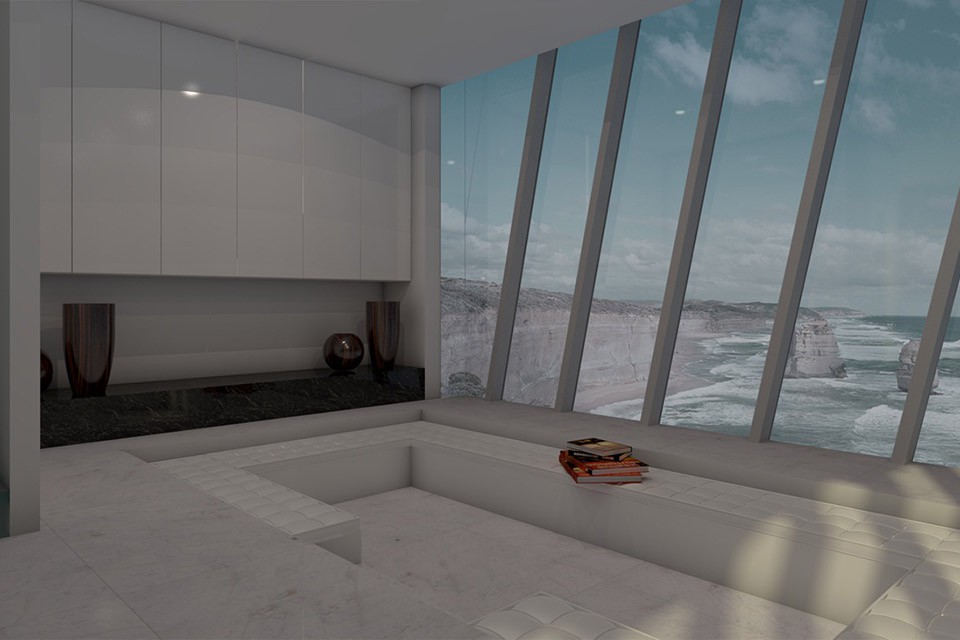 Although still in the concept phase, the firm truly hopes that Cliff House could provide clients with an innovative, efficient housing system in rock areas previously deemed unlivable.
What do you think? Are you daring enough to live on a cliff's edge for the sake of those incredible views?
If you enjoyed this article please SHARE it.
And if you haven't already please help us reach 3 million Facebook fans by 
following us HERE
My Name is Kasim Khan and I am the founder of Educate Inspire Change. I have just returned from a 1 week stay at the world's first medically licensed plant medicine retreat, it's called Rythmia and is in the beautiful country of Costa Rica. During this week I had the most profound and transformational experience of my life and it's not only me . . .over 95% of people who embark on this journey at Rythmia reports that they too had a life changing miracle. This magical place had such a profound effect on me that I am now dedicating my time to sharing this healing opportunity of a lifetime with you all.