After many failed attempts at growing an avocado tree from seed, these beautiful bulb vases from Ilex Studio's have renewed my desire to try again.
These vases are designed to give trees like avocado and acorn a head start while adding greenery to your interior space. No more balancing seeds over jars with water using toothpicks.
These stylish and uniquely shaped glass vessels have a large, flat-bottomed bulb to hold the water, narrowing to a neck and small cup at the top to hold the seed and keep it dry. The neck and water-filled base below allow roots to sprout and grow. Once the young tree has a strong root system it can be planted in soil and of course, you can start growing another tree to enjoy.
How Long Does It Take to Grow an Avocado Tree
Growing an avocado is fun and patience enduring process but if you are into growing your own fruits it can be a rewarding experience. Although it can take anywhere up to 10 years for a fully matured avocado tree, you can still enjoy watching the bulb grow in an attractive bulb vase as pictured below. Overall, growing an avocado plant is a fun and educational process that takes very little maintenance that even kids can do it!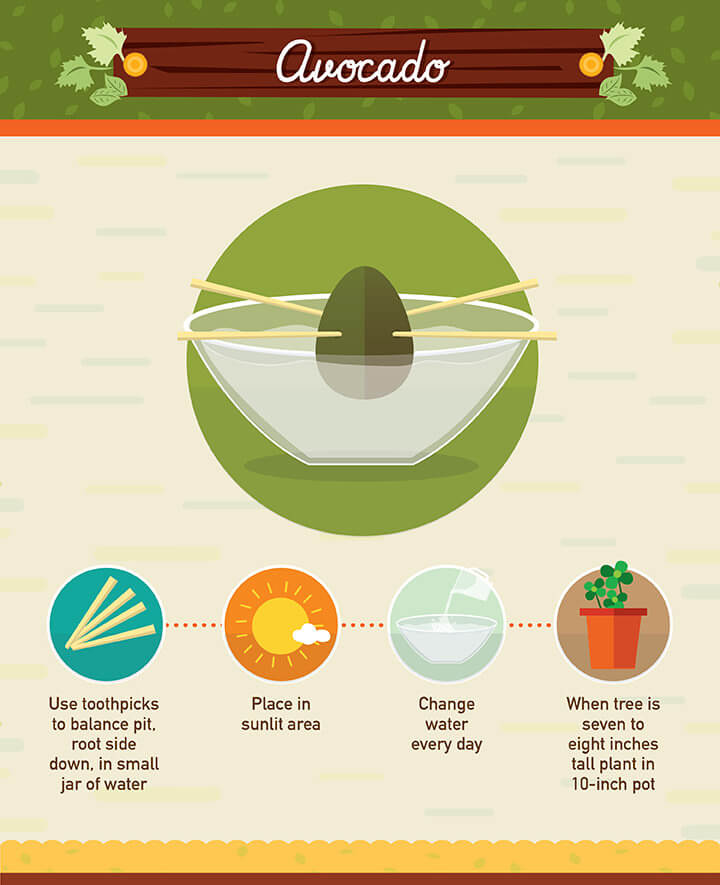 The traditional method of growing an avocado tree is to place an avocado bulb with toothpicks over an open cup of water or to plant it in the soil just above the dirt. Fortunately, there are better methods available that are both useful and attractive such as with these beautiful vases below.
If you enjoyed this article please SHARE it.