When you think about the lunches you had at school, you may remember tater tots, pizza and those strange "mystery meat" specials.
The average US student meal, a very obvious reason as to why so many young people are obese and unhealthy.
In 2011, 1000 sixth graders from Southeastern Michigan were involved in a study which sadly proved that students who ate lunch from school rather than bringing their meals from home were 29% more likely to become obese. Fat and sodium in almost 2 thirds of American schools are still higher than recommended.
Check out this photo series which compares what children in Brazil, Asia, Europe and other countries around the world typically eat for school lunch.
BRAZIL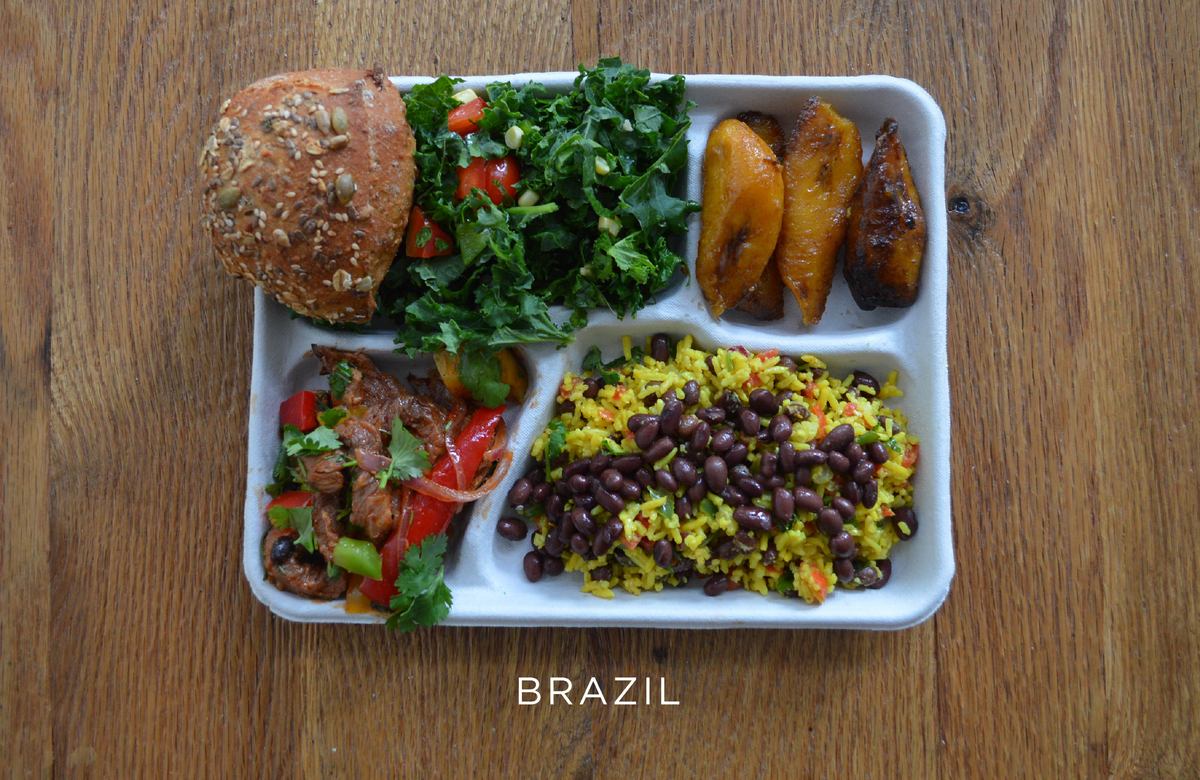 Rice with black beans, baked plantains, healthy seed loaf, pork and vegetables
FINLAND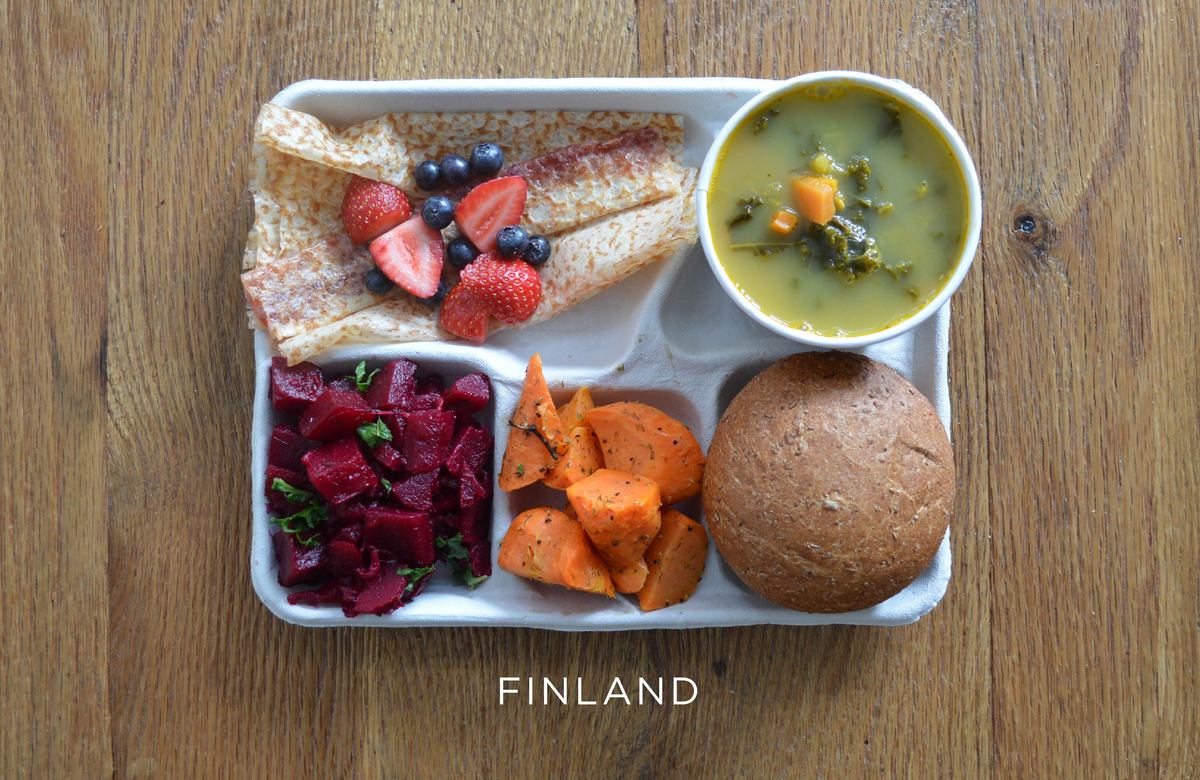 Beet salad, soup, bread, desert pancakes with fresh berries
FRANCE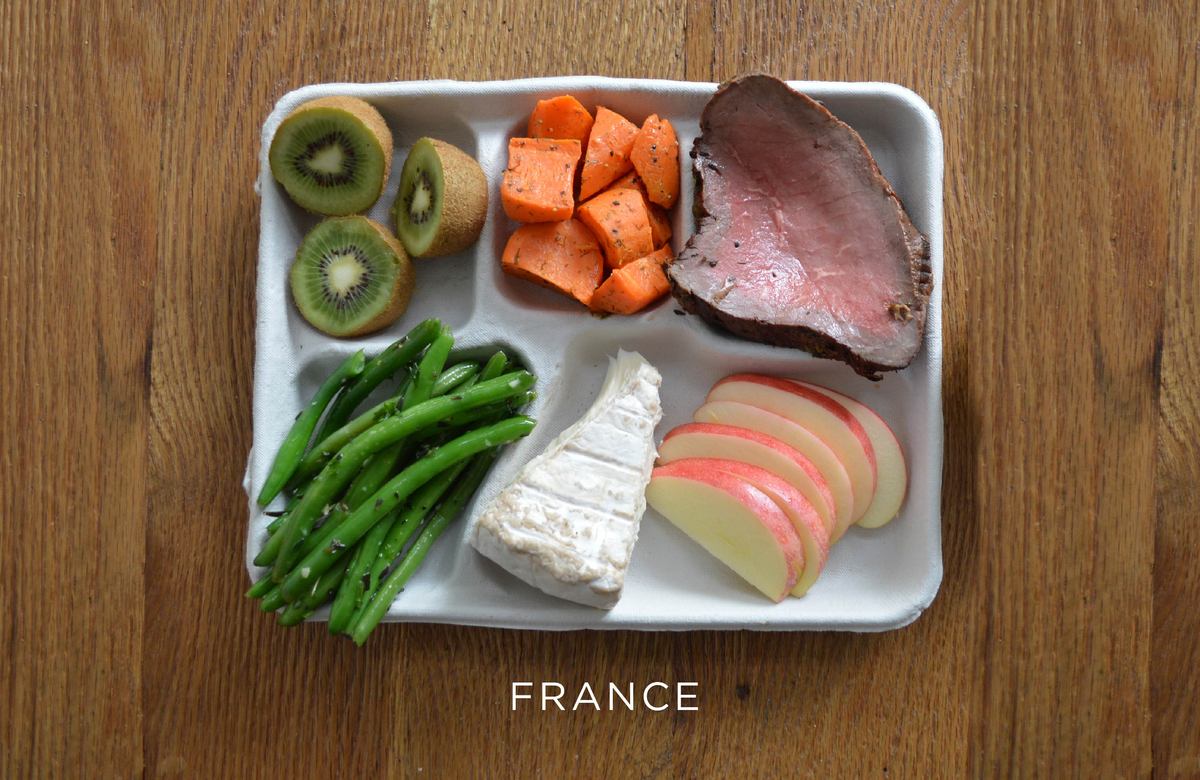 Steak, green beans, carrots, cheese and fresh fruit
GREECE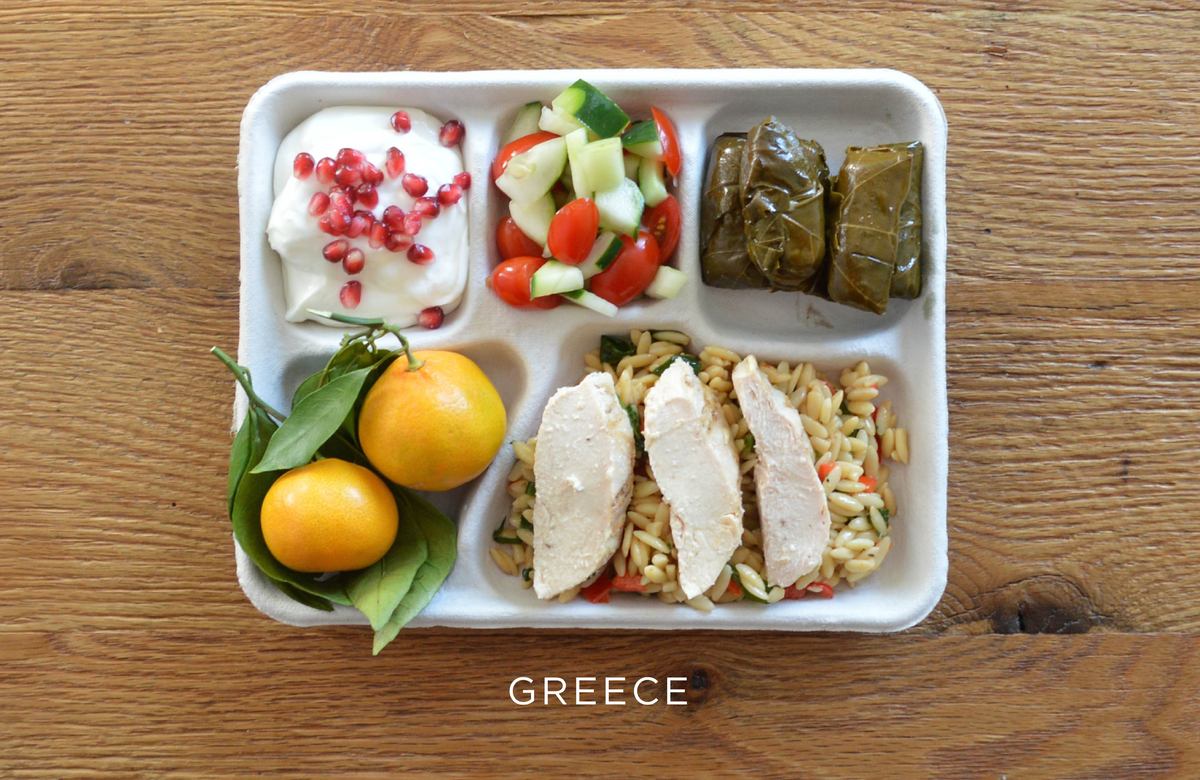 Greek yogurt with pomegranate seeds, baked chicken on orzo, fresh oranges, cucumber salad and grape leaves with stuffing.
ITALY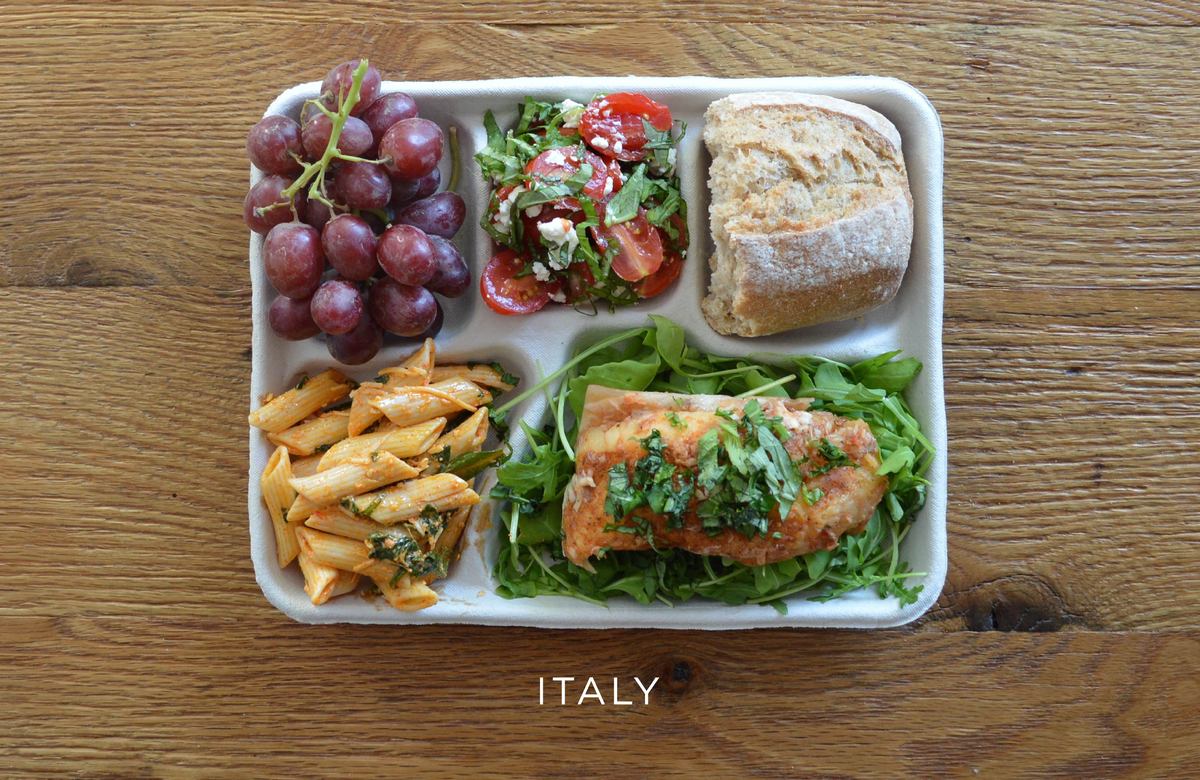 Fish on arugula, caprese salad, grapes, pasta and a baguette.
SOUTH KOREA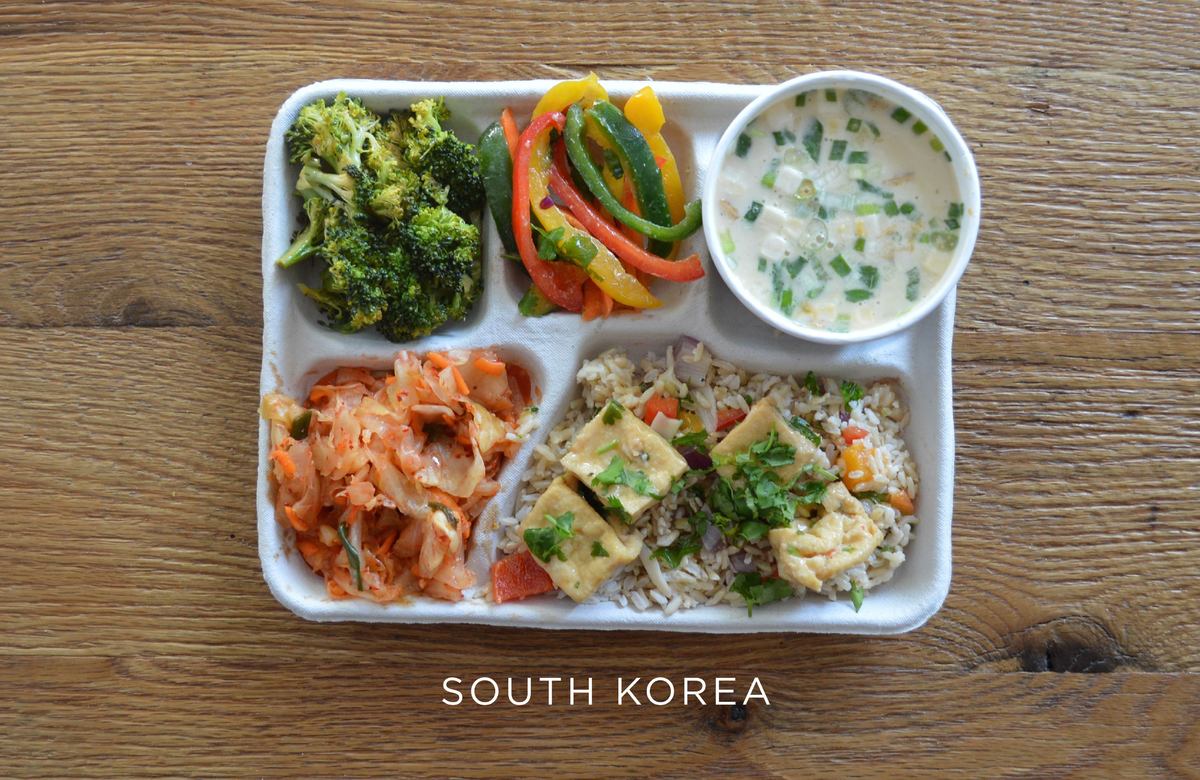 Tofu on rice, kimchi, fish soup and vegetables
SPAIN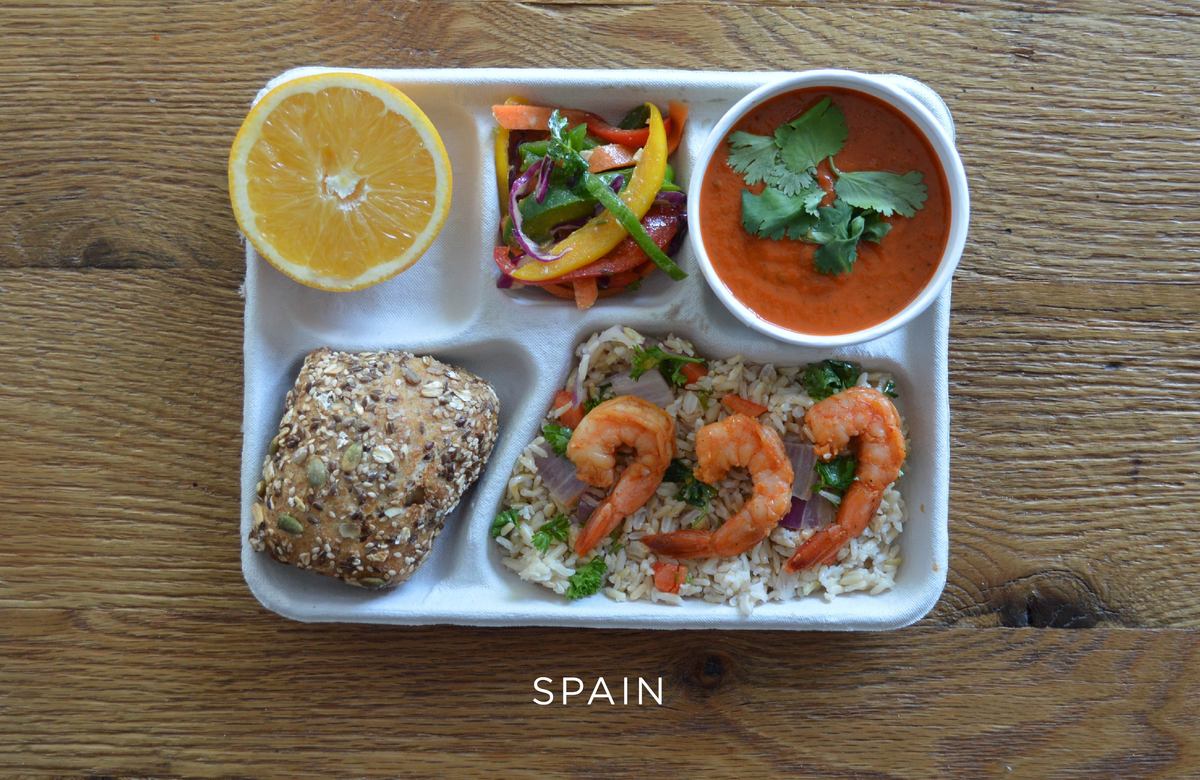 Fresh peppers and vegetables, a slice of orange, shrimp with brown rice and Gazpacho (cold soup) with bread.
UKRAINE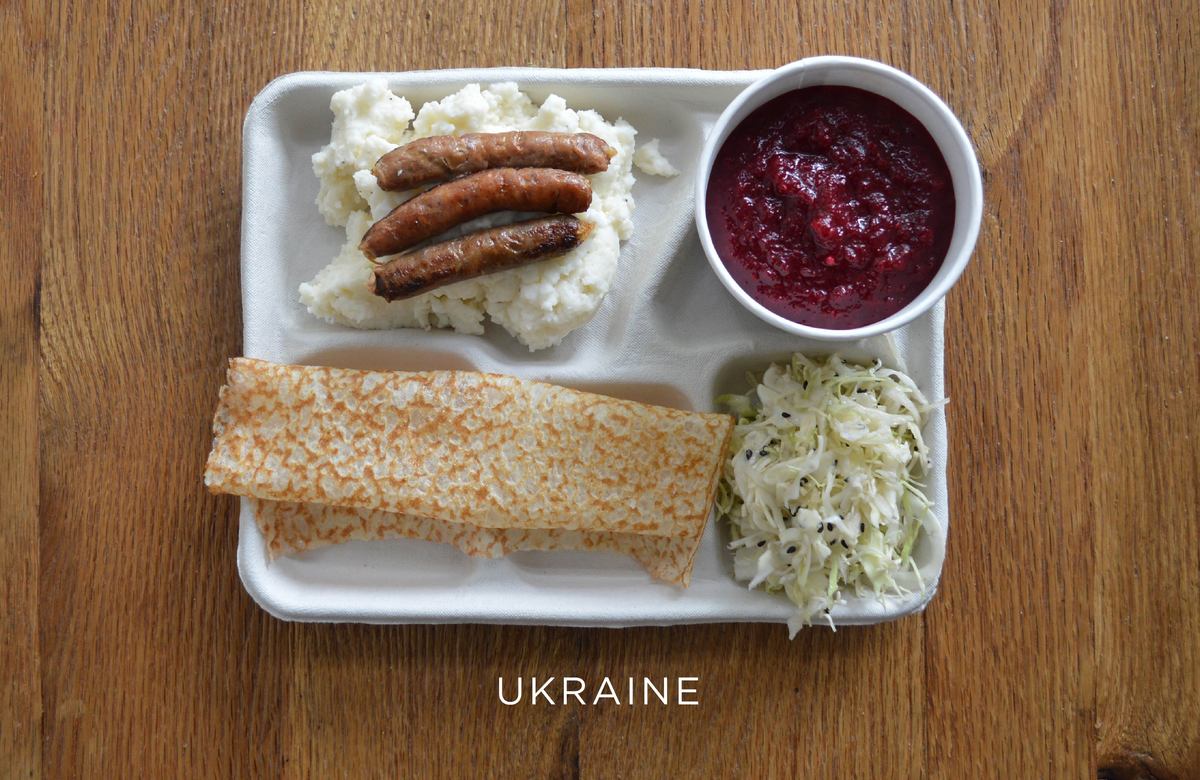 Beet soup, mash and sausages, cabbage, syrniki (desert pancakes)
USA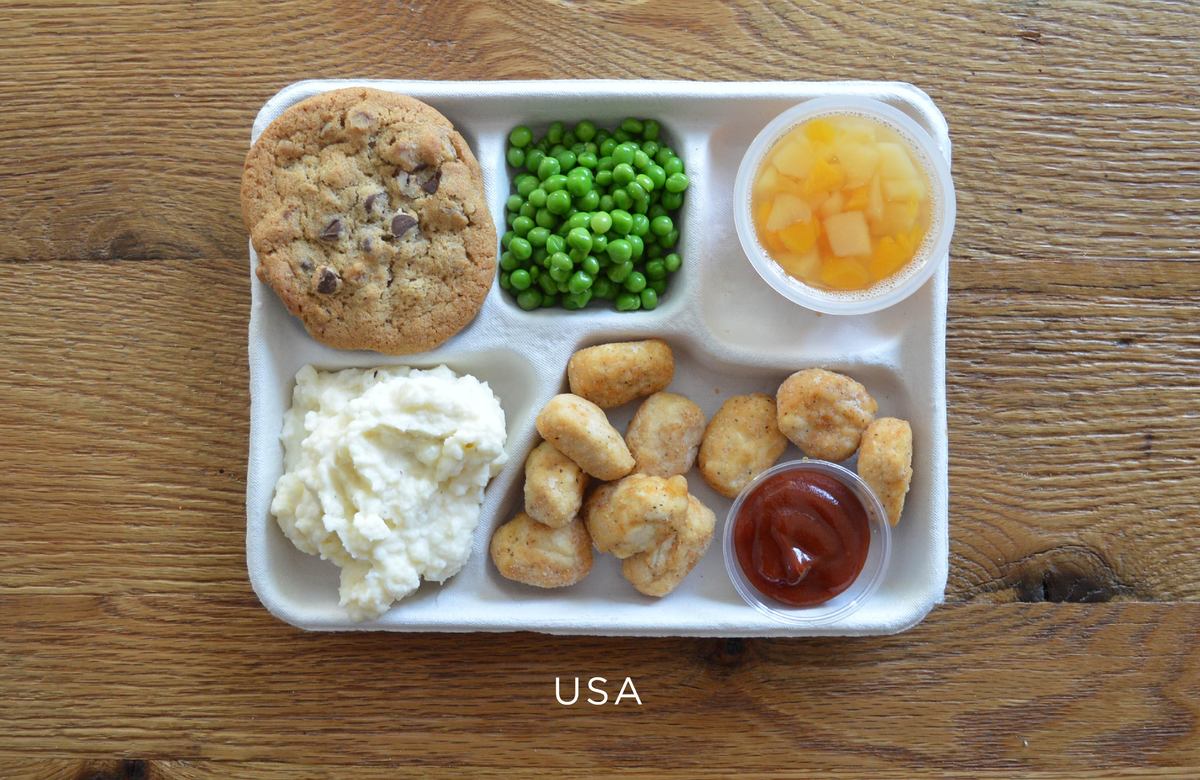 And finally, USA. Peas, fruit, some smashed potato and fried chicken nuggets and to end it off, a big chocolate chip cookie.
If you enjoyed this article please SHARE it.
And if you haven't already please help us reach 3 million Facebook fans by 
following us HERE
My Name is Kasim Khan and I am the founder of Educate Inspire Change. I have just returned from a 1 week stay at the world's first medically licensed plant medicine retreat, it's called Rythmia and is in the beautiful country of Costa Rica. During this week I had the most profound and transformational experience of my life and it's not only me . . .over 95% of people who embark on this journey at Rythmia reports that they too had a life changing miracle. This magical place had such a profound effect on me that I am now dedicating my time to sharing this healing opportunity of a lifetime with you all.